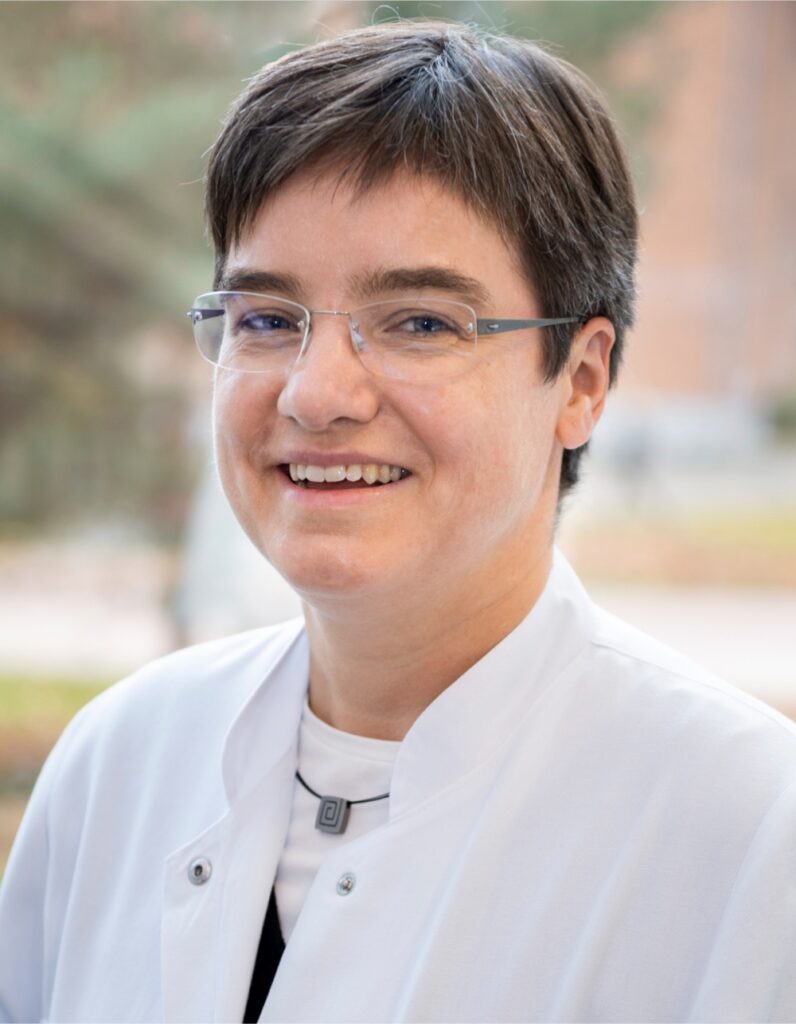 Prof. Dr. med. Claudia Dorothea Baldus
Claudia Baldus is the designated spokesperson of the CRU. She is board-certified in Hematology and Oncology. She was a postdoctoral fellow as stipend of the Mildred-Scheel Stiftung at the Ohio State University at the Human Genetics program in the lab of Albert de la Chapel und Clara Bloomfield, both leaders in their field of genetics and translational leukemia research. Back in Berlin she established – as clinician-scientist – her own research group (Max-Eder-Nachwuchsgruppe, Deutsche Krebshilfe; funding period: 2005-2011) and became board certified for internal medicine, and later for hematology and oncology.
As attending physician, she was appointed as W3 Mildred-Scheel Stiftungsprofessur at the Charité Berlin in 2011 (DKH funding: 1 Mio. €).
In October 2018 she became director of the Medical Department of Hematology and Oncology in Kiel. As consequence of her interdisciplinary work and research focus she became the director of the in 2020 newly founded University Cancer Center Schleswig-Holstein (UCCSH) and was elected as Vice Dean of the Medical Faculty of Kiel University in 2020.
She is highly experienced in translational research on the molecular characterization of acute leukemia and has an excellent publication track record. In addition, she received multiple grants and was PI on two German-wide collaborative research consortia on ALL including the DKH translational oncology grant (PI Baldus 2015-2018; 740 T €) and the DKTK JF project (PI Baldus 2016-2019; 1 Mio. €), which allowed her to establish strong collaborations between pediatric and adult as well as clinical and experimental/bioinformatic scientists providing a fruitful and solid basis for the prospective implementation of age-overriding molecular subgroup allocation. She is energetic and has excellent organizational and leadership skills.
Her dual career as hematologist and researcher with a long-lasting experience in translational research make her an ideal spokesperson and role model in the CRU.