Mikhail Goncharov, M.Sc.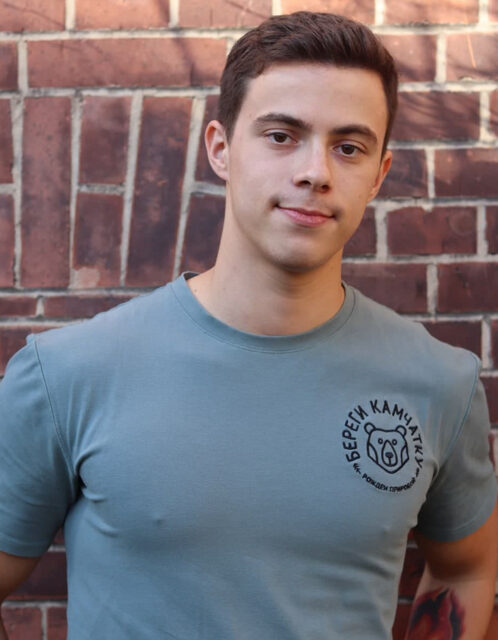 Facts
Affiliations:
Institute of Immunology / Christian-Albrechts-University of Kiel, University Medical Center Schleswig-Holstein, Campus Kiel
Supervisor:
Prof. Dr. rer. nat. Petra Bacher & Prof. Dr. rer. nat. Alexander Scheffold
Curriculum Vitae
Education/Training
Since 2022
Doctoral student, Christian-Albrecht University of Kiel
PhD thesis theme: "Characterization of anti-cancer CD4+ T cell responses in acute lymphoblastic leukemia"
2019 – 2021
Master of Science in "Biotechnology", Skolkovo Institute of Science and Technology, Russia
Master's thesis theme: "Identification of tumor antigen-reactive T-cells in tumor-infiltrating lymphocyte populations enriched by cell surface markers."
2015 – 2019
Bachelor of Science in "Biology", Lomonosov Moscow State University, Russia
Bachelor's thesis theme: "Effects of tripeptides on regeneration of neuronal cultures under conditions of mechanical injury in vitro".
Research Experience
11/2020 – 10/2021
Analyst at BostonGene Corporation (R&D division)
07/2020 – 10/2021
Research assistant at Shemyakin-Ovchinnikov Institute of Bioorganic Chemistry RAS (Genomics of Adaptive Immunity department)
06/2020 – 08/2020
Intern at MiLaboratory LLC
Project theme: "Investigation of Convergent TCR clonotypes in cancer patients treated with checkpoint immunotherapies"
Scientific Awards
06/2021
Skolkovo Institute of Science and Technology
Best Research Thesis award (the recipient was designated overall best thesis research project for the educational program by the defense committee and chairperson)
Academic Excellence award (for achieving straight "A" grades over two years of Masters study)
05/2019
"I am professional" Student Olympiad (Biological section)
Winner
04/2019
Conference "Biology of XXI century", Pushchino (biomed section)
Poster session winner