Empowering Women in Science: Alina Hartmann Joins Annual Christiane Nüsslein-Volhard-Foundation Meeting
Dr. Alina Hartmann, co-PI of the CATCH ALL INF project, recently attended the annual meeting of the Christiane Nüsslein-Volhard-Foundation in Frankfurt. Alina was a former fellow of the foundation during her PhD, and the event provided a fantastic platform for exchange and networking among women, specifically mothers, in various career stages.

The gathering featured a series of inspiring talks on cutting-edge research by some of the foundation's current fellows and alumni. The presentations covered diverse fields, including biology, physics, psychology, mathematics, and materials science, fostering an enriching interdisciplinary atmosphere.

During the event, prominent figures in the scientific community, such as Christiane Nüsslein-Volhard herself, were present and approachable for conversations. "Prof. Nüsslein-Volhard had such a significant impact on my academic journey, planting the idea of transitioning from biological basic research to bioinformatics in translational research after completing my doctorate," Alina stated.

Among the guests were Maria Leptin, currently serving as President of the ERC (European Research Council), Barbara Bludau, former Secretary-General of the Max Planck Society, and Regine Kahmann, former Max Planck Director in Marburg – all highly inspiring role models for women in science.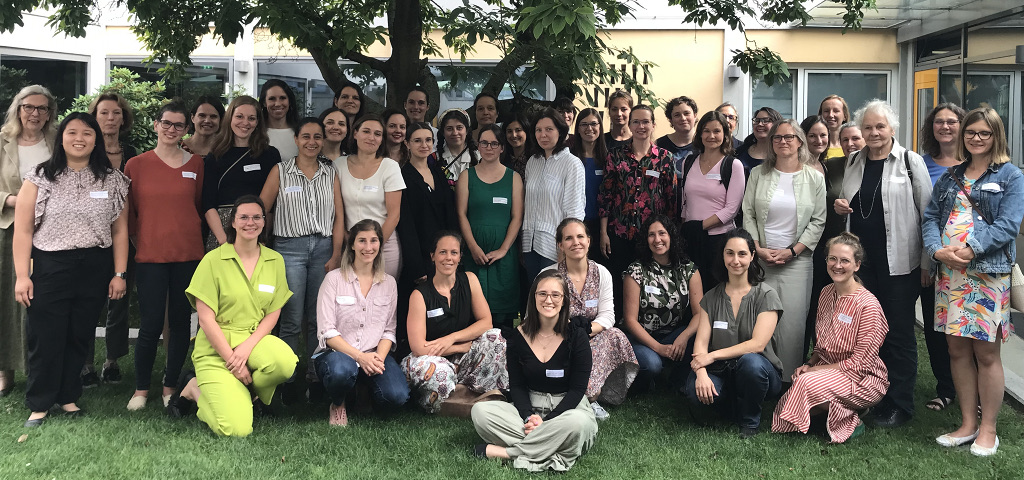 A highlight of the gathering was the traditional evening session, where these distinguished scientists generously shared insights and responded to questions from the participants. Alina summarized, "This event has been extremely inspiring, offering invaluable opportunities for exchange and mentorship."

The Christiane Nüsslein-Volhard-Foundation supports exceptional female scientists in experimental natural sciences and medical basic research. It funds doctoral candidates in their second year of studies with ongoing practical phases and postdoctoral researchers who have transitioned their research area after completing their Ph.D. The financial assistance amounts to 500 euros per month for one year, aiming to alleviate household and childcare responsibilities and allow more time for scientific work.